This is the list of characters in Fantendo High.
Unten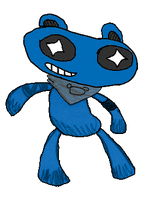 "I think I forgot my nose in home."


— Unten
Age: 17
Weapon: Crossbow
Debut: S1E1 - A New Day, A New School
Last Appearance - S4E35 - Tommorow
Coming from another school, Unten is a shy yet sarcastic student. At the final year of middle school, he has to deal with a lot of weird stuff going on Fantendo High.
Unten uses a crossbow to fight. He is confirmed to appear on the video game adaptation of Fantendo High.
Netnu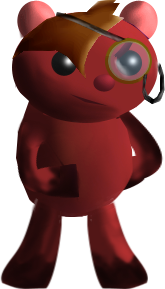 "Don't insult my monocule."


— Netnu
Age: 17
Weapon: Laser Blades
Debut: S1E1 - A New Day, A New School
Last Appearance - N/A
Netnu is the Fantendo High's bully. He is likes to bully other people because that makes him feel good, don't ask me why it does, sometimes I don't even know what the frick I'm typing.
Netnu uses two laser blades on battles.
Yurei
Locky
Anthony
Danni
Fandro
General Scotch
Flip
Cobby
Min
C.J.
Lumalee
Snaily Joe
Wikia
Degenerator
Squav
Jake
Data
Mika Sho
Ozzy
Martin Smith
Meta-Form
Cubey
Pesh
Pashie
Stump
Frolo
Lunes
Sak
Miles
Jon
Eagle
Hugo
SGY
Ad blocker interference detected!
Wikia is a free-to-use site that makes money from advertising. We have a modified experience for viewers using ad blockers

Wikia is not accessible if you've made further modifications. Remove the custom ad blocker rule(s) and the page will load as expected.