Ad blocker interference detected!
Wikia is a free-to-use site that makes money from advertising. We have a modified experience for viewers using ad blockers

Wikia is not accessible if you've made further modifications. Remove the custom ad blocker rule(s) and the page will load as expected.
Fantendo Football League/Season 1 is the first season in the Fantendo Football League. It was announced in January 2010, and the first season was started shortly after.
Table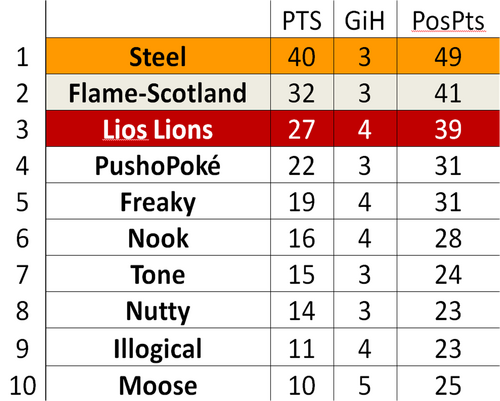 Title Race
Steel
Steel MUST gain 2 points.
Flame-Scotland
Flame-Scotland MUST win every game, left, and Steel MUST only get 1 point.
Fixtures