Fantendo Football League/Season 1 is the first season in the Fantendo Football League. It was announced in January 2010, and the first season was started shortly after.
Table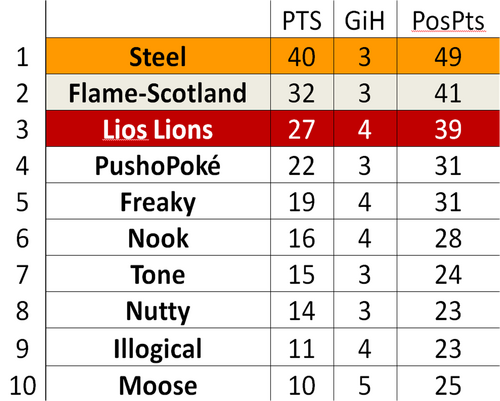 Title Race
Steel
Steel MUST gain 2 points.
Flame-Scotland
Flame-Scotland MUST win every game, left, and Steel MUST only get 1 point.
Fixtures