Fantendo Follies is a sprite comic about Fantendo by 1337doom (t∣b∣c). The early episodes involved user characters, but now it involves fan characters and official characters a lot more.
The Original Comics
These originals involved users and were made poorly, but still, many loved them!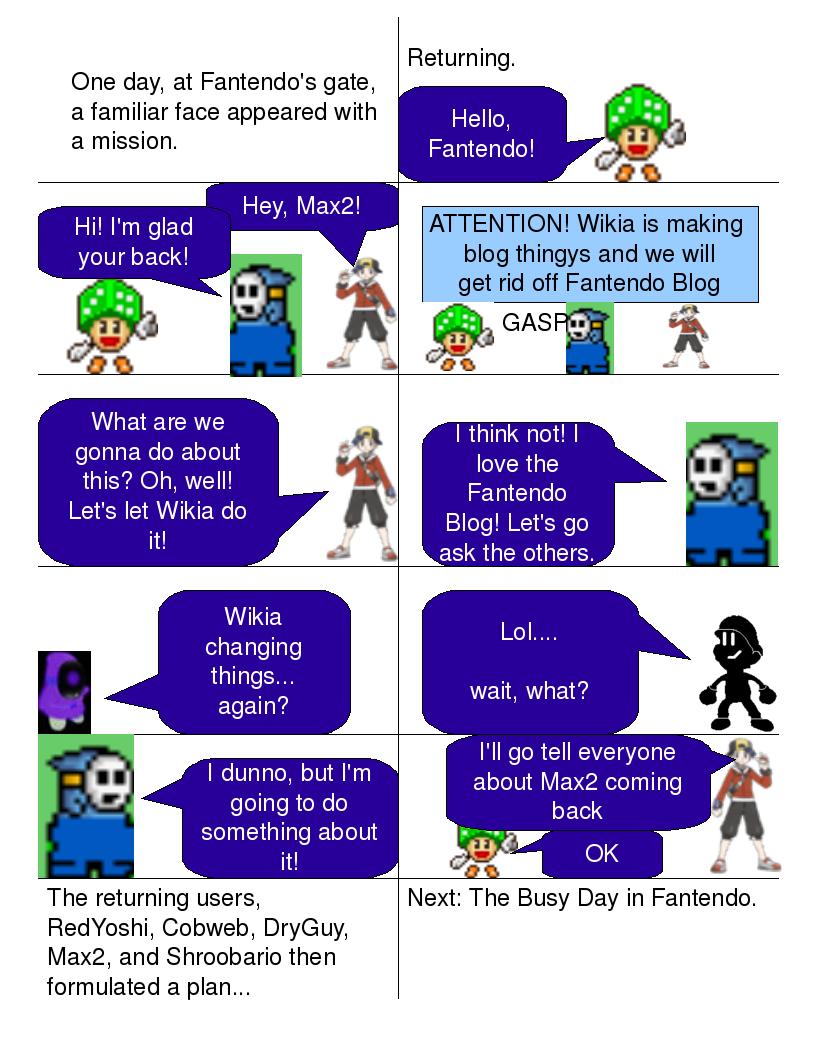 The Filler Material
These two were to celebrate the return of Fantendo Follies after almost a year had passed.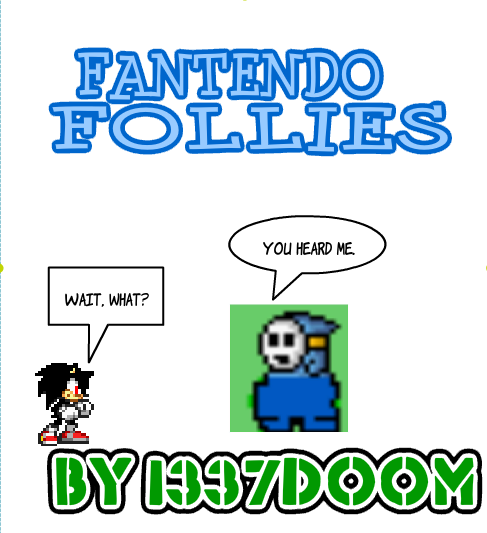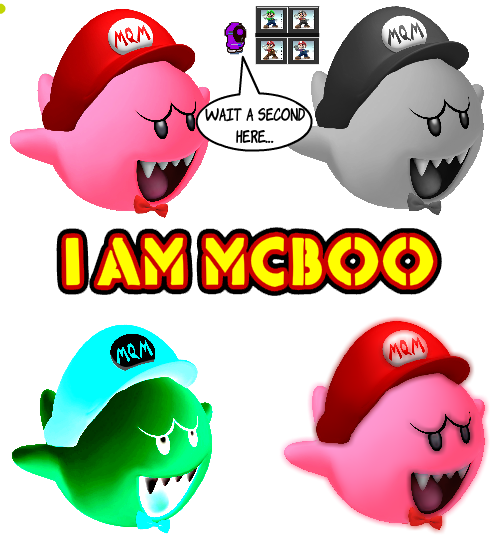 The First Sonic Game
We play through Sonic the Hedgehog, in a way to how Bob and George played through Megaman, or how Sonic and Pals played through Sonic, or how Will and Jeff played through just about everything :P