Fantendo Critic is a review system created by Sr.Wario in 2015, where he reviews Fantendo articles and gives them a score, but in a unique way. It was intended as a successor to The Fantendo Critic and Gaming with Glasses, but a lot more mature.
The system was cancelled for a period, then experienced a ressurection as a column in Fantendo Underground, then experienced a reboot and is now back to the original system.
Current Reviews
Must Read
TBA
Recommended
Skip
Requests
Showcase Coverage
I also cover and review showcase presentations occasionally. The system is the same as my regular one, the good, the bad, and the final score: Skip, Recommended, or Must Read.
Spooky Scary Fantendo Showcase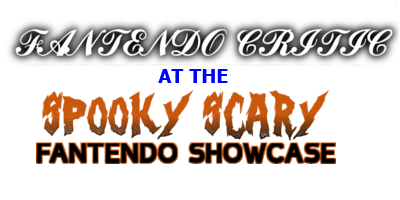 Must Read
TBA
Recommended
Skip
must read 10/10 100/100 best presentation
Review Archive
The final count for reviews is 50.
Must Read
For any users these are articles I think must be read. There are 9 must read articles.
Recommended
Articles I enjoyed/think other people will enjoy. There are 30 recommended articles.
Skip
Mediocre games that don't really need your attention. There are 11 articles you can skip.