---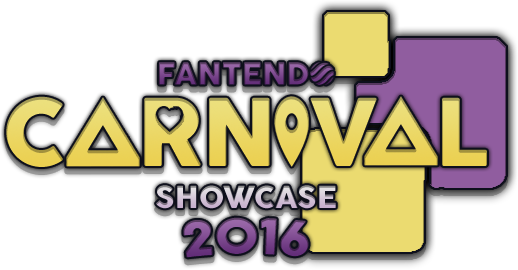 The Fantendo Carnival Showcase 2016 is an upcoming showcase event hosted by Solarrion (t∣b∣c). It is planned to take place during the second weekend in February, beginning on Friday, February 12, and concluding on Monday, February 15.
Events
Previews are a way to give other users a sneak peak at what your company is going to present! They began as of the creation of the showcase, and concluded the day before the showcase began.
Presentations are the main event in the showcase. All the participating companies are able to make their own presentation in any way they see fit. They begin on February 12, and conclude on February 15.
Ad blocker interference detected!
Wikia is a free-to-use site that makes money from advertising. We have a modified experience for viewers using ad blockers

Wikia is not accessible if you've made further modifications. Remove the custom ad blocker rule(s) and the page will load as expected.