Fantendo Carnival Showcase 2015 is the second edition of Fantendo Carnival Showcase that is going to happen through February 7 to February 28.
In February 10, the host of FCS 2015 said that this would be the last edition of the event. When asked why, he said "The project gave me so much stress and work and I was expecting something more from what I saw from the hype before the event and when the event started, it just went flat and it was forgotten as quick as it come. This year edition will still continue because it would be a dick move to just abruptly end the event before people can present."
However, this statement did not last long; the host announced that he would be handing the event over to another user for the next year. The soon-to-be new host stated; "I'm excited to this for the next year. I hope I don't disappoint for anyone who enjoyed it previously. I don't plan on making any huge changes, though."
Week 1 (February 7 - February 14)
Company

Project Honor
Silver Greenlight & Silver Control of Quality systems
Final Fantasy Mystery Dungeon
Mr. Maker
Pokémon Mystery Dungeon: Raiders of the Storm
Disney Adventures
Sonic Battle II
Sonic Blur

The King of Fighters '14
Super Smash Bros. Assemble
P:\EALITY
Pokemon Trainers Arena
Metroid Genesis
Fantendo Visual Novel: Fracture
Fantendo Smash Bros. Shattered
& more!!!


Pokémon Iron and Amber Versions
Knight Watch
Kirby: Solar Star
Dimensional Trip
The Legend of Evi: Spirit of Hyrule
and more!
Paper Mario: Altered Dimensions
Bagon Bacon: The Game
Epic Warriors
Koopa Farm

TBA

Okami U
A new Mario game.
The return of a "chaos" lord.
And maybe more.

Skylanders: Mirror Shards

Dreamstation Plus (Video Game-Console)
Wii Sports U
A secret project
Mario Kart 9

TBA

Super Mario Galaxy 3 (Float Island Inc.)
Miiverse Quest Package
Duck Hunt Ultimate

Colorant: Quest for Color
Kirby: Shadow Shift
Escapade!
Elite Army
Vital Warrior
Fatal Wound

TBA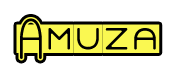 Fantendo Festival
Fantendo - Night of Dreams
Super Mario: Wishes of a Shooting Star
Elysium Minds
Some bad news...
Kirby: Message for the Stars
My Little Pony: Pretty is Curing
TBA

2 4 Historia Kapitel I
TBA
Pikmin 4: Beneath the Surface
Super Smash Bros. World Warriors
Fire Emblem: War of Ages
And 3 original games!

Undead Ghouls
Undead BowieQuest
TBA

TBA

TBA

Children of Earth
Monster Hunter 5: Vitality
Nintendo Biohazard
Resident Evil 8
Half-Life 2: Frozen End
Kirby's Air Ride: Copy Rider

TBA

Fyre: The Flame Burns Again
Blade's Quest
F-Zero Turbo
Koopa Klash
Goomy X
Amiibo X
Pokémon Mystery Dungeon game
Donkey Kong 3DS
Sonic Adventure 3 (Goomy Inc.)
New series.
Week 2 (February 15 - February 21)
Company

Torchwood: The Video Game
Disney Infinity 3.0: Star Wars Edition
ZombiU Remastered
Punch-Out U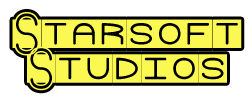 Scribblenauts Unplugged
Super Smash Bros. Monarchy
Excitebike U
Super Mario Sunshine HD
Kirby Mass Attack: Land of 1000 Kirbies
A secret Pokémon project
A secret Mario project

Motor Chickz
Pom Gets Wi-Fi 3DS
Mr. Know It All
The Hairy Adventures of Willy Dickson
Fairy Garden
Pixel•Puzzle
Super Smash Crash
Paper Mario: A Link To The Real World


Paper Mario: The Legendary Stars
Petey's Adventure
Super Smash Bros. for Pyrohedron
Super Smash Bros. for Nintendo CDS
Super Smash Bros. for Wii TU
'Mario Kart TU
And more.


The Guap Squad
The Guap Squad 2: The Legend of Wild X
The Legendary Climbers
The Adventures of The Dark Climbers
Fantendo Brawlers
Fantendo Investigators
New series.
and more.

Mortal Kombat Eclipse
Super Smash Bros. Anarchy
Inazuma Eleven X Tentative Title
The Temple of Dreams
More to be announced!


Xenoblade Chronicles U
Super Smash Bros. Uproar
Alliance
Hyrule Warriors 2
Pokémon Fusion Black and Molten White
Captain Toad Game
Moonlight Stadium

Ice Climber 2 (TheRealGame.Inc)
Kirby: Dreamland Dominance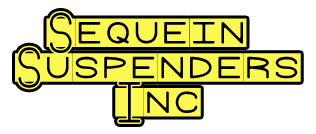 Mr. Peepers' Adventure
Koopa Wars
The Legend of Zelda: Triforce Legacy
Kirby's Dream Land U
Mother 4 (Sequein Suspenders Inc.)
The Retro Job
Wario Land: Miracle Makers
Super Mario RPG: Legend of the White Tanooki Tree
New game.
Hammy Games Inc.
Coin Slot
Onward, Kirac!
Low Note
Dreamweavers
Ancient
HC13
Project Divinity
Pokémon Mystery Dungeon: Trackers of Storm & Sea
Splatoon 2 (Ham)
Kirby: Second Chance
The Legend of Zelda: The Confir Bell
Super Smash Bros. Conquest
Week 3 (February 22 - February 28)
Gallery