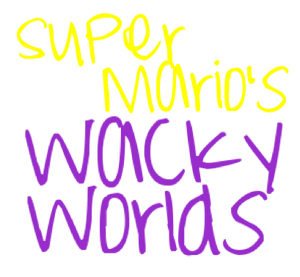 ---
"Well, the old protagonist died, guess we gotta find a new one."
PUNCTUATED
---

---
OTHER STUFF THAT I'LL probably BE PRESENTING
because I'm too lazy to make any more logos
That Super Mario Galaxy 3 game I've claimed to be making
Slushie Player
The Binding of into Dreams (title not final)
I've probably forgotten about something, so just imagine that another one of my games is here, I can't keep track of things like that
Also maybe some other game that I haven't actually announced yet, don't count on it
Ad blocker interference detected!
Wikia is a free-to-use site that makes money from advertising. We have a modified experience for viewers using ad blockers

Wikia is not accessible if you've made further modifications. Remove the custom ad blocker rule(s) and the page will load as expected.