 2nd presentation:
13.04.2016
Day 1 (April 12)

Welcome to Transparent Interactives presentation for the Fantendo 9th Anniversary Showcase. First, I have to apologize that the presentation didn't start earlier, but now we can begin.




Todays announcement is just a small one, it's Glassbox Classics Library.



This is a selection of certain Nintendo games from former platforms (NES, SNES, N64, GBA). The game is free and exclusively to the Glassbox Store.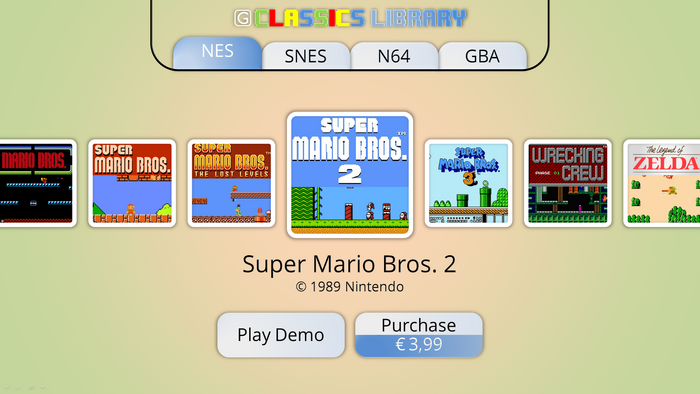 When you run the game for the first time there are just three games accessable, Super Mario Bros., Super Mario Bros. 3 and The Legend of Zelda. By playing those games you can unlock all the other games. If you want to play the other games immediatly, you can purchase them or you can try a demo. This game will be available on April 19th.
And thats it for today. I hope you'll joins us tomorrow again, see you later!