Ad blocker interference detected!
Wikia is a free-to-use site that makes money from advertising. We have a modified experience for viewers using ad blockers

Wikia is not accessible if you've made further modifications. Remove the custom ad blocker rule(s) and the page will load as expected.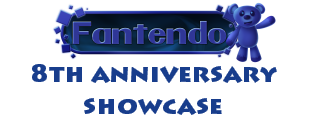 Suplex Studios
Day 1 (April 13)
Hello and welcome to the Suplex Studios Showcase, I'm glad you could make it.
Mother 4
Begins with trailer showcasing a new game including
A City with multiple skyscrapers
A beach with pirates attacking a young boy
A giant cube with multiple people looking at it
The trailer ends reveiling the words Mother 3, however the three humorously falls off reveiling the number four.
MOTHER 4 "Coming Soon to USA?"
Day 2 (April 14)
Day 3 (April 15)
Day 4 (April 16)
Day 5 (April 17)