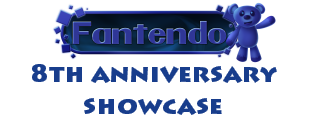 Suplex Studios
Day 1 (April 13)
Hello and welcome to the Suplex Studios Showcase, I'm glad you could make it.
Mother 4
Begins with trailer showcasing a new game including
A City with multiple skyscrapers
A beach with pirates attacking a young boy
A giant cube with multiple people looking at it
The trailer ends reveiling the words Mother 3, however the three humorously falls off reveiling the number four.
MOTHER 4 "Coming Soon to USA?"
Day 2 (April 14)
Day 3 (April 15)
Day 4 (April 16)
Day 5 (April 17)