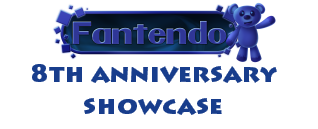 Day 1 (April 13)
The Guap Squad II: Wild X
Hub World:
For the hub, you will be located in Wild X's mansion! It's so big it's bigger than the previous hub, and it was a whole city! There are many rooms including the main room, Kitchen, Dining Room, a bedroom with 50 beds, a screening room, and even more!
Day 2 (April 14)
Day 3 (April 15)
Day 4 (April 16)
Day 5 (April 17)
Ad blocker interference detected!
Wikia is a free-to-use site that makes money from advertising. We have a modified experience for viewers using ad blockers

Wikia is not accessible if you've made further modifications. Remove the custom ad blocker rule(s) and the page will load as expected.