Home
Talk

1
25,983pages on
this wiki
DISCLAIMER: This is a fanon wiki, meaning that its contents are created purely from the imaginations of its users. These articles do not depict actual games and should not be treated as if they do.

Welcome to Fantendo, wiki of video game fanon, news, and discussion.
We are articles, and you can help.


New to the wiki? Remember to read our rules and page standards before contributing!
Want to expand a page? Try checking out the short pages list.
Want to adopt a page? Check out the abandoned content.
Want to create your own page? Check the wanted pages and use this box:

News
---
April 1: We hope your April Fools' Day feels good, man.
March 30: Our theme has been updated for Easter!
March 25: Sign up for the first Series Swap Day of 2015!
March 21: The second round of voting has begun! Congrats to our new bureaucrat, Crimson!
March 20: Vote now for three new sysops and one new bureaucrat!!
March 20: Mario Party 10 and Fossil Fighters Frontier have been released!
March 19: Sysop elections are beginning!
March 13: Code Name S.T.E.A.M. has been released in North America!
March 9: Badges have been added again.
March 8: Our countries project is being rebooted!
March 7: If you are an active member in our chat or Skype group, sign up for Fantendo Mansion!
March 5: Mario vs. Donkey Kong: Tipping Stars has been released in the United States!
February 27: Submit songs for our March playlist, for happy songs!
February 20: Kirby and the Rainbow Curse has released in America!
February 13: The Legend of Zelda: Majora's Mask 3D and the New Nintendo 3DS have been released!!
February 7: The Valentine's Playlist is complete!
Upcoming Releases
---
Xenoblade Chronicles 3D:
0 days until the European and Japanese release.
9 days until the American release.
Style Savvy 3:
15 days until the Japanese release.
Kirby and the Rainbow Paintbrush:
39 days until the European release.
Code Name S.T.E.A.M.:
45 days until the Japanese release.
46 days until the European release.
Events
---
April 1
No events today!
Featured Article
---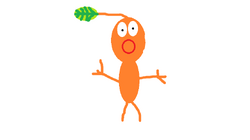 Tangerine Pikmin are the downgrade to Orange Pikmin. it is found in the Green island and is the first pikmin you encounter. they are your basic pikmin and will evolve to Orange pikmin pikmin once they find a evolve stone. (read more)
Featured Image
---
yes
by Shy guy yellow (Talk)
Direct any questions that need to remain confidential to wikifantendo@gmail.com, where one of our admins will respond as soon as possible.