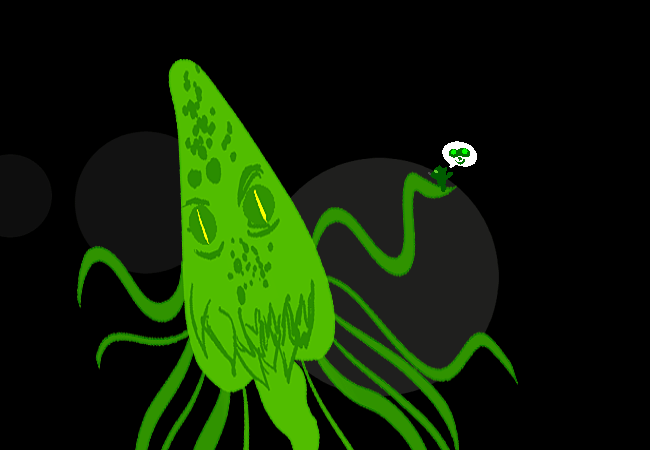 PL: Why did I even send you that book?
PL: Why did you have to prototype it along with that... squid, and make your sprite an eldritch beast?
AT: i felt it would be necessΔry for the progression of the session... its difficult to explΔin, but i just know things sometimes...
AT: Δnd the feeling of riding the beΔst is the feeling of heΔven... i hΔve never been more hΔppy in my entire life...
AT: Δnd Δlso, um, the session... thΔt's right, the session...