No delay. Just doin' it.
Day 1: A New Wave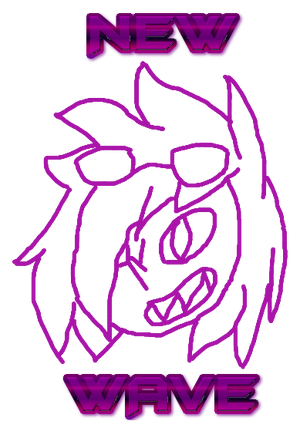 Well, here it is. I'm sure you figured it out by the face.
Tr'p: New Wave is an open-world 2D action platformer for the V2. As you'd expect it centers around Tr'p.
The plot of New Wave centers around a a sudden influx of new Trips. These Trips, dubbed the "new wave", appear to be after a common goal. Of course, Tr'p does what he does best- he fights them.
The game is structured as you'd expect, with an open world that is explored in a semi-linear faction. As Tr'p progresses, he gains new abilities, levels up, and discovers secrets behind the Trips. In fact, New Wave will provide an explanation to the age old question: "What are Trips, and where do they come from?"
Featuring a robust combo and fighting system, tons of abilities and locations, and a mystery, New Wave will hopefully capture you're attention.
Day 2
Ad blocker interference detected!
Wikia is a free-to-use site that makes money from advertising. We have a modified experience for viewers using ad blockers

Wikia is not accessible if you've made further modifications. Remove the custom ad blocker rule(s) and the page will load as expected.