Evil Toad's are evil Toads who have black and red heads and their faces are the same as the regular Toad. They work for Bowser as servants like regular toads work for Peach.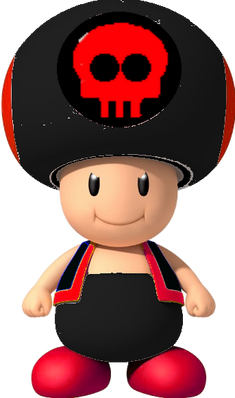 In Mario Party 4
Evil toad was first regular toad but then he was in a forest then he met Bowser's kooopalings and was forcibly turned into an evil toad.
Ad blocker interference detected!
Wikia is a free-to-use site that makes money from advertising. We have a modified experience for viewers using ad blockers

Wikia is not accessible if you've made further modifications. Remove the custom ad blocker rule(s) and the page will load as expected.