Enguarde Racing is an upcoming game for the Wii and the Wii U by LuigiRulesINC.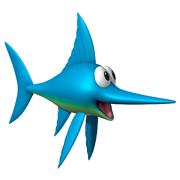 Plot
Kuratee tries to destroy the Seven Kong Seas by using his new robot, Roboguarde. Enguarde then asks all the other Animal Buddies to help him destroy Kuratee and Roboguarde.
Playable Characters
Default
Unlockable
Roboguarde (3DS remake only)
Kuratee (3DS remake only)
More Coming Soon.