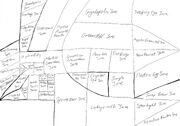 Egg-O-Matic did not originate from fanon, and more information can be found on their respective wiki(s). You may read more about it on the following wiki(s):
Egg-O-Matic is a egg-sized hovercraft designed by Dr. Eggman as an intended mode of transport. So far, in canonical games, it has made appearances in twenty-nine[[w:c:sonic:Sonic 3D|]]major[[w:c:sonic:Sonic Advance 2|]]appearances.
In its thirtieth appearance, Sonic Heroes 2, the Egg-O-Matic only has one appearance and that's in Eggman's first cutscene, where it begins to cut out and eventually flies straight into Gimmick Mountain.
The Egg-O-Matic is Eggman's Special attack
Ad blocker interference detected!
Wikia is a free-to-use site that makes money from advertising. We have a modified experience for viewers using ad blockers

Wikia is not accessible if you've made further modifications. Remove the custom ad blocker rule(s) and the page will load as expected.