2009 Posts

McBoo's Mansion 2's Storyline Revealed (12-31)
By McQueenMario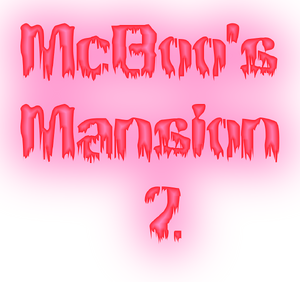 Looks like 2010 is closer than it seems. And that means, so to McBoo's Mansion 2. I hope you enjoy this teaser storyline for the game.
After many years of serving King Boo, McBoo feels that it's time to move out. As McBoo leaves the Boo Troop, he meets the ghoul of his dreams, Booberry who leads McBoo on the right path. Meanwhile, Haunty Mole, who had just lost his dark power, goes to a new villain for help and gains power again. Hoping to finally get revenge on McBoo, he creates a dark clone of McBoo called McOober who will stop at nothing to destroy McBoo and his friends.
While, what do you think? Post your comments EEA Inc. members.

Games Though 2010 (12-25)
By McQueenMario

I hope all the Fantendo users had a great Christmas today! I think that this is a great time to announce the games though 2010. These games will release in 2010 but some have unconfirmed times. I hope you guys enjoy!



MHL 10 Review (17/12/2009)
By Clyde1998
Being a member, I'm having a go at a review for MHL 10. There is major improvements from the original (logo, information, etc.). It tells you where the arena's are from, has more characters and has more items. The game was released earlier than expected, maybe that could boost sales in the new year. New characters have appeared, by the looks of things, and the arena names good. There is no screenshots, yet, but the game shouldn't look to different from the original. The name doesn't sound attractive (similar to New Super Mario Bros. Wii). Also a E-Rating should mean a PEGI 3. I rate it a 7.5/10. That's That. Now back to sorting out Flame...
1337doom Sun Dec 13

MHL 10? It's here?



Sweet, it's here! I believe that fans old and new to the series were very excited, I know I was! I interviewed the first person to buy it in Tacoma's Best Buy, and she said "Wow! EEA Inc. always amazes me with their great Nintendo-based games!" She went on to say she loved Mario and a lot of other things. So, looks like it's going good! Oh, and on another note... Mario & Bowser is ALSO going good..... look forward to more news of ALL GAMES coming soon!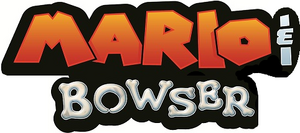 MHL 10 Releases In North America! (12-13)
By McQueenMario

The first game of EEAi 10 has been released in North America and Japan, MHL 10! The reviews for the game were even better than first! It sold millions of copies all over North America and Japan! It turned out petty good I would say. What about you? post your reviews in this blog, EEAi members!

EEAi 10 (12-09)
By McQueenMario

2010 is coming soon, and EEA Inc. has been around for a year now and has released many successful games. EEA Inc. is giving a sneak peek for the possible new logo for the company. It is also possible that EEA Inc. will be shortened to EEAi as a reference to the Nintendo DSi. I hope you all have a great early 2010!

Mario & Luigi: Sibling Warfare Release Dates (11-28)
By McQueenMario

Mario & Luigi: Sibling Warfare has been something to look forward to lately. The game got a new boxart, along with an official storyline, and more. EEA Inc. is happy to announce that they will be finished soon, but sadly, not soon enough. The release dates are in 2010, but early 2010! North America gets it February 4, 2010, Japan gets it February 21, 2010, Europe gets it March 13, 2010, and last but not least, Australia gets it March 29, 2010. Sadly, not in time for Christmas, but soon enough to get people excited.
Hello, all. This is EEA Inc. Treasurer, 1337doom! Yup, I'm the treasurer, and I have been for a while. So, today I looked at EEA Inc. and they got a blog! So I'm here to talk about Mario & Bowser. You know, that game? Yes, well, me and MQM here have recently gave it a massive overhaul. And we're still working. My screenshot I tried to make didn't work, but I'll have some pictures soon. Besides, we have confirmed the first part of the game. It's a Mario & Luigi-style game, but Mario uses A for jump and B for hammer, while Bowser uses X and Y like in M&L3. More soon! -Leety Dooshim, Treasurer

Mario & Luigi: Sibling Warfare Update (11-08)
By McQueenMario

You guys were probably wondering when EEA Inc. will be release the next info on Mario & Luigi: Sibling Warfare. Well, EEA Inc. has release a bit of information on the game. There are three confirmed news enemies: Slithowser (a snake enemy), Howl (an owl enemy), and unnamed Shark enemy in a fish bowl. They have also released the storyline for the game in a recent article.
After years of rivalry, the Mario Bros. and Wario Bros., are finally playable in an RPG together. However, don't expect these plumbers to get along. There will always be rivalry between them. During this upcoming RPG, the greedy Wario Bros. stumble upon a powerful gem, which has a large amount of dark power, just waiting to be released. The Wario Bros. think that the gem is worth millions and Coins and when greedy Popple steels the gem, they go after it, both unaware of the dangerous power. But when Mario and Luigi discover the secret, Wario and Waluigi don't believe the bros. This puts the peaceful Mushroom Kingdom into a greedy darkness. Mario & Luigi: Sibling Warfare, is yet another funny Mario & Luigi RPG, full of jokes about Luigi being afraid of bosses and Wario using Waluigi for battle against his will. Tons more fun awaits gamers in 2010.

McBoo Becomes Mascot (11-06)
By McQueenMario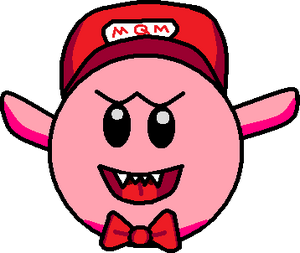 McBoo is going to be EEA Inc.'s new mascot. Baby Mario has been the mascot for a very long time and we feel that we want a little change. The Diaper Duty Series was our first ever project and series and the McBoo Series is going to be our main series for a while. However, we are confirming that their will be a few more Diaper Duty games (not counting games involving other companies), before the series is officially over. The McBoo series, if you were wondering, is going to have about five or more games. McBoo's Mansion is almost finished and the new games will start up soon.

New Blog (11-04)
By McQueenMario

This is going to replace the EEA Inc. articles page. If you want to be up to date with EEA Inc. info, visit this blog every once in the while. Sincerely, McQueenMario (t∣b∣c).
Ad blocker interference detected!
Wikia is a free-to-use site that makes money from advertising. We have a modified experience for viewers using ad blockers

Wikia is not accessible if you've made further modifications. Remove the custom ad blocker rule(s) and the page will load as expected.