This is the official blog of EEA Inc. Those that have been up to date with EEA Inc.'s monthly articles, can look at this page to see if there are any new games announced or any other EEA Inc. news. Please note that only EEA Inc. members can post in this blog.
Posts
1337doom Sun May 2, 3:56 PM

We're still here....



The blog is still alive! Mario and Luigi: Sibling Warfare has been a hit so far, and we expect to see a review by me soon.

Mario & Luigi: Sibling Warfare...It's Out! (2-21)
By McQueenMario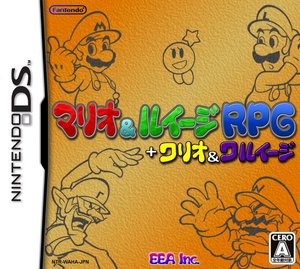 It looks as though that Mario & Luigi: Sibling Warfare is finally out in stores near you! A new special attack for Mario & Luigi has been revealed called the Sprite Comet in which is invincible! EEA Inc. reviewers can start putting their opinions into this new 2010 blog on the new game. Enjoy!
Ad blocker interference detected!
Wikia is a free-to-use site that makes money from advertising. We have a modified experience for viewers using ad blockers

Wikia is not accessible if you've made further modifications. Remove the custom ad blocker rule(s) and the page will load as expected.