Ad blocker interference detected!
Wikia is a free-to-use site that makes money from advertising. We have a modified experience for viewers using ad blockers

Wikia is not accessible if you've made further modifications. Remove the custom ad blocker rule(s) and the page will load as expected.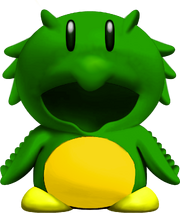 This is a suit that turns
Mario
into
Dragon Mario
. In this form, Mario is able to fly for the whole game and breath a fire ball, bigger than usual (according to Super Mario Universe: Wormhole Ahead). It first appears in
New Super Mario Bros: The Search of Fate
.