Did You Know?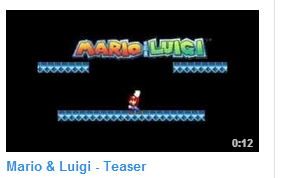 Before making the GenesectGamer channel, Lurky had a channel called XDGamers, the channel had Minecraft LP and a three-part Pokémon Heart Gold LP, made by his cousin. However, the videos were deleted because they were too bad. If you go to the channel today, you will find three videos about a sprite video series called Mario & Luigi, made using Photoshop and Windows Movie Maker. It have a teaser, a first episode and a deleted scene from the first episode. Those videos are very short, the total duration of them is 1 minute and 5 seconds. They are all written in Brazilian Portuguese. A second episode was planned, but it was never made.
Ad blocker interference detected!
Wikia is a free-to-use site that makes money from advertising. We have a modified experience for viewers using ad blockers

Wikia is not accessible if you've made further modifications. Remove the custom ad blocker rule(s) and the page will load as expected.