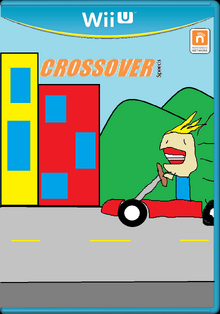 Crossover Speeds is a arcade racing game.It is known to have the most characters in a videogame with the same amount of vehicles.It is also known for the cars to reach unworldy speeds.
Gameplay
There is five types of gamemodes:Circut,Point To Point,Elimination,Head To Head,and Drag Race.There is many cars wich are the same amount of characters,making it have the most amount of vehicles and characters in a videogame.
Characters
CS has the most amount of characters in a videogame.
Main Article:Crossover Speeds/Characters
Cars
This game has real life cars.
Main Article:Crossover Speeds/Cars
Overview
Release Date
US:12/12/17
JP:2/24/18
EU:2/13/18
Series:Kirby