Crono did not originate from fanon, and more information can be found on their respective wiki(s). You may read more about it on the following wiki(s):
Crono
is the main character in
Chrono Trigger
, and a silent protagonist.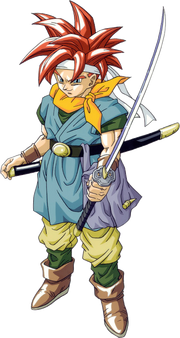 Appearances
Vs. Nintendo
Crono apears as a playable character in the game Square Enix vs. Nintendo.
Ad blocker interference detected!
Wikia is a free-to-use site that makes money from advertising. We have a modified experience for viewers using ad blockers

Wikia is not accessible if you've made further modifications. Remove the custom ad blocker rule(s) and the page will load as expected.