Enemies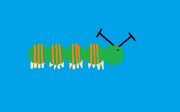 Catapillar
: A Catapillar is the weakest enemy. All it does is move very slowly.
Threat Factor: 1/10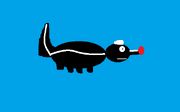 Skunk: This enemy moves only back and forth. Gee, how threatening...
Threat Level: 1/10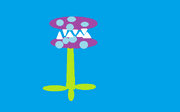 Killer Plant: This plant's looks is scarier than it's bite. Stays and one place and tries to bite you.
Threat Level: 1/10
More Coming Soon...