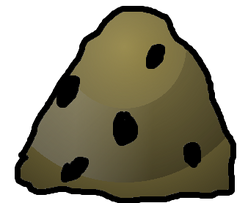 Cookie Dough is an power-up that allows Mario to turn into a Gingerbread man. It allows him to run extremely fast. He cannot go into water in this form, however.
Appearances
It appears in
New Super Mario Bros: The Underground
as a powerup. It appears commonly in the 5th world.