Due to the humorous nature of this article, it is being kept for entertainment purposes. Therefore, please do not delete it or flag it for deletion.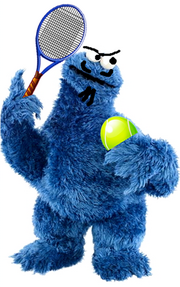 Clyde Monster is a character who appears in Super Fantendo Island Survival. He claims to be the cousin of Cookie Monster.
Fantendo Super Tennis
Clyde also appears in Fantendo Super Tennis.