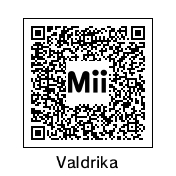 Classic Gamer  is a portable and foldable game console. The games you can play on this nifty device are mostly like retro games.
CG Game Disks
The game disks mini disks that you insert in the back of the console. You can put GCN,3DS,DS games as well as Classic Gamer games.
Buttons
The buttons on the Classic Gamer are Up,Down,Left,Right, A, and B. The Circle Pad is sold seperately.
Ad blocker interference detected!
Wikia is a free-to-use site that makes money from advertising. We have a modified experience for viewers using ad blockers

Wikia is not accessible if you've made further modifications. Remove the custom ad blocker rule(s) and the page will load as expected.