Charmy Bee did not originate from fanon, and more information can be found on their respective wiki(s). You may read more about it on the following wiki(s):
Charmy Bee
is a young, childish anthropomorphic bee. He is a member of the
Chaotix
of the
Sonic the Hedgehog (series)
. He is the youngest canon Sonic character.
Appearances
Charmy is a playable character in the Mario and Sonic crossover racing game, Mario Kart: Road Hogs.
Complete 12 rounds and Charmy is a playable character. His team is Team Super Golfers.
Charmy makes an appearance in Team Chaotix of Sonic Heroes 2. Here, he has - on his own authority - employed Saffron as a temporary apprentice.
Charmy is a downloadable playable character in Sonic Soccer.
Gallery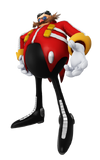 Starter Characters
File:SonicMASATOWG.png
File:TailsMASATOWG.png
File:KnucklesMASATOWG.png



File:VectorMASATOWG.png
Unlockable Characters





Locations
Green Hill | Hydrocity |Mushroom Valley | Ice Cap | Metropolis | Sandopolis | Planet Wisp | Launch Base | Death Egg
Modes
Story Mode | Party Mode | Construction Mode | Options
Bosses
Motobug | Chopper | Mushmeanie | Penguinator | Slicer | Sandworm | Egg Pawn | Metal Sonic | Dr. Eggman
Ad blocker interference detected!
Wikia is a free-to-use site that makes money from advertising. We have a modified experience for viewers using ad blockers

Wikia is not accessible if you've made further modifications. Remove the custom ad blocker rule(s) and the page will load as expected.