Holiday Events are special events that only occur during certain periods in the year. They are each based on a holiday and have an event related to the holiday that is going on at that moment.
Valentine's Day
The Valentine's Day Event runs a whole week from February 13 till February 20.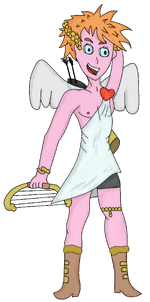 During the event players will meet Cupid, a young teenage boy who is made out of Sweethearts, which are little heart-shaped candies with a lovely text written on it. Cupid comes to Confectionaria in a quest to make two people fall in love. These two people happens to be the garbage man, Marshmallow and the manager of the Pastryplain shopping center, Ms. Tiramisu. However Cupid landed into a tree in Sweetville upon his arrival which twisted his wings. He needs the player's help to deliver letters and grants them his Sweetheart Arrows to repel enemies. During the quest he remains inside the Crust's home being treated by Anise Crust.
Easter
The Easter Event doesn't take place at a specific date every year but always starts three days before and last till three days after Easter.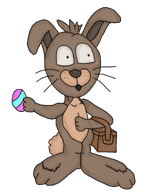 During the event the protagonists will meet up with the Easter Bunny, a chocolate bunny with a dreadful stare. At his side are always two ducklings made out of marshmallow, with one of them having its tail on fire. The Easter Bunny says he has planned something special for the protagonist and says that eggs have been hidden in all areas of Confectionaria. Every time they find an egg they have to return it to Easter Bunny who stays in Chocolatown. The Ducklings appear in every area where they give hints of where the egg might be hidden.
Dia de los Muertes
Halloween
Christmas
Ad blocker interference detected!
Wikia is a free-to-use site that makes money from advertising. We have a modified experience for viewers using ad blockers

Wikia is not accessible if you've made further modifications. Remove the custom ad blocker rule(s) and the page will load as expected.