Ad blocker interference detected!
Wikia is a free-to-use site that makes money from advertising. We have a modified experience for viewers using ad blockers

Wikia is not accessible if you've made further modifications. Remove the custom ad blocker rule(s) and the page will load as expected.
California Circuit
Developer(s)
Publisher(s)
Fantendo
Platform(s)
Wii U
Genre(s)
Kart Racing
Release Date(s)
Everywhere: March 2013
Mode(s)
Grand Prix
Age Rating(s)
E10+
Media Included
Wii U Disc
California Circuit is an upcoming racing game from Sactown Studios featuring characters from the California Chronicles Series racing on tracks from the series along with all-new courses made for the game. The game features over 20 items to obtain, and a story mode featuring all of the characters. The game will only be released for the Wii U.
Gameplay
Controls



Story Mode
California Circuit introduces the all-new story mode to the series. In Story Mode, the Shroobs invade Sacramento, and try to take over the state of California. In order to prevent this from happening the Mayor challenges Princess Shroob to a race around the world! Join the cast of the California Chronicles to save California from the evil shroobs!
More about Story Mode can be found here: California Circuit Story Mode.
Default Characters
| Image | Name | Description | Special Item |
| --- | --- | --- | --- |
| | | TBA | Cowcatcher ~ Dennis places an American Railroad Cow Catcher in front of his vehicle and plows through other racers causing them to spin or flip out for 30 seconds. |
| | | TBA | Monster Card! ~ Isaiah pulls out a card which will unleash a monster that will either launch fireballs or iceballs that cause other racers to spin out or get burned. |
| | | TBA | Paintbrush ~ Emma pulls out a huge paintbrush and sends out paintballs causing other racers to get covered in paint and spin out. |
| | | TBA | TBA |
| | | TBA | TBA |
| | Connery | TBA | TBA |
| | Ernesto | TBA | TBA |
| | Julianna | TBA | TBA |
| | Ben | TBA | TBA |
| | Emily | TBA | TBA |
| | Paxton | TBA | TBA |
| | William | TBA | TBA |
| | Katie | TBA | TBA |
| | Sir Mike Moreno | TBA | TBA |
| | Henry | | |
| | Joe | | |
| | | | |
| | | | |
| | | | |
| | | | |
| | | | |
| | | | |
| | | | |
| | | | |
| | | | |
| | | | |
| | | | |
| | | | |
| | | | |
| | | | |
| | | | |
| | | | |
| | | | |
| | | | |
| | | | |
| | | | |
| | | | |
| | | | |
| | | | |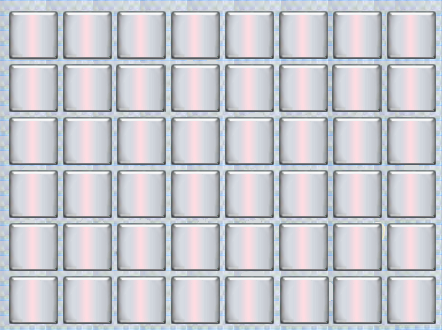 Secret Characters
| Image | Name | Description | Special Item | How to Unlock |
| --- | --- | --- | --- | --- |
| | | | | |
| | | | | |
| | | | | |
| | | | | |
| | | | | |
| | | | | |
| | | | | |
| | | | | |
| | | | | |
| | | | | |
| | | | | |
| | | | | |
| | | | | |
| | | | | |
| | | | | |
| | | | | |
| | | | | |
| | | | | |
| | | | | |
| | | | | |
| | | | | |
| | | | | |
| | | | | |
| | | | | |
| | | | | |
| | | | | |
| | | | | |
| | | | | |
| | | | | |
| | | | | |
| | | | | |
| | | | | |
| | | | | |
| | | | | |
| | | | | |
| | | | | |
| | | | | |
| | | | | |
| | | | | |
Courses
| Image | Name | Description |
| --- | --- | --- |
| | City Hall | A simple race around Sacramento's City Hall. A great choice for beginners! |
| | State Fair | A race going through the California State Fair. Obstacles include party animals, and fair rides. |
| | Downtown Sacramento | A race through Downtown Sacramento. Obstacles include traffic, people, bikes, and trees. |
| | Old Sacramento | Sacramento's historical replica of the city during the late 1800's, complete with a drive along the Sacramento River, and the Train Station. Obstacles include trains, people, trees, and the river. |
| | K Street Mall | A mall located in Downtown Sacramento. The mall's obstacles include people, trees, and booths. |
| | Railroad Museum | TBA |
| | Abandoned Railyard | TBA |
| | | |
| | | |
| | | |
| | | |
| | | |
| | | |
| | | |
| | | |
| | | |
| | | |
| | | |
| | | |
| | | |
| | | |
| | | |
| | | |
| | | |
| | | |
| | | |
| | | |
| | | |
| | | |
| | | |
| | | |
| | | |
| | | |
| | | |
| | | |
| | | |
| | | |
| | | |
| | | |
Vheicles
| Image | Name | Description | Unlocking Method |
| --- | --- | --- | --- |
| | Standard Kart | A simple go-kart, perfect for beginners! | Unlocked |
| | Monster Truck | A monster truck, perfect for off-road lovers! | Unlocked |
| | Limo | TBA | Unlocked |
| | Taxi | TBA | Unlocked |
| | Bus | TBA | Unlocked |
| | School Bus | TBA | Beat 50cc California Cup |
| | RV | TBA | Beat 100cc California Cup |
| | Minivan | TBA | TBA |
| | Anime Car | | TBA |
| | LBSCR E4 Tank Engine | | TBA |
| | City Bus | | TBA |
| | Retro English Taxi | | TBA |
| | Mach 5 | | TBA |
| | Airplane | | TBA |
| | Pokemon Car | | TBA |
| | Impala | | TBA |
| | | | |
| | | | |
| | | | |
| | | | |
| | | | |
| | | | |
| | | | |
| | | | |
| | | | |
| | | | |
| | | | |
| | | | |
| | | | |
| | | | |
| | | | |
| | | | |
| | | | |
| | | | |
| | | | |
| | | | |
| | | | |
| | | | |
| | | | |