The creator of this page does not speak English as a first language, so it may contain grammatical/spelling errors. As a reader, please feel free to make corrections as needed.
Boom Blox Boomer's Adventure
Developer(s)
Ivan Keijser
Publisher(s)
Boom Blox Games
Platform(s)
Wii U
Release Date(s)
4 April 2017
Mode(s)
1 Player 2 Player's
Age Rating(s)
Genre(s)
Adventure
Series
Boom Blox Series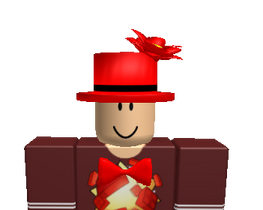 Info
Boom Blox Adventure is a Game for the Wii U This game is Well Known As Boom Blox Games 1st Game This Game Is Also Well Known for Delaying the Release Date 3 times
Plot
A Huge Tornado Rushed Blox Town To Blocks 435 Pepole Are Missing and 124 Dead 2 Days Later. Boom Blox Saw himseif in a unknown farm it has Very Dark Past And Shut Down. For Good But Boom Blox Ran Away And Wants to return back to Blox Town But Blocky Monsters Are On His Way
Gameplay
Player 1 Controls Boom Blox in 100 Levels. When Player 2 Controls A Powerful Monster. (CO OP MODE) Boom Blox Needs To Stomp On Monsters On The Loose When Player 2 Adds One Or More Monster(s) Max Is 10 (CO OP MODE) Boom Blox Needs To Jump Over Pits When Player 2 Uses His powerful monster to Stomp More Pits. (CO OP MODE) If Boom Blox Opens A Level Door This Level Will be completed As Boom Blox Dies You Lose A Life
Trivia
1# It Was Called Boom Blox Farm Runner In Beta Stages
2# Boom Blox Games Got a Lawsuit for 100$ From ROBLOX for useing Roblox Players But they never replaced it
3# Boom Blox's Adventure Was A Comic Book Back in 2009 made by Boom Blox Books Now its turned into a game
Ad blocker interference detected!
Wikia is a free-to-use site that makes money from advertising. We have a modified experience for viewers using ad blockers

Wikia is not accessible if you've made further modifications. Remove the custom ad blocker rule(s) and the page will load as expected.