Ad blocker interference detected!
Wikia is a free-to-use site that makes money from advertising. We have a modified experience for viewers using ad blockers

Wikia is not accessible if you've made further modifications. Remove the custom ad blocker rule(s) and the page will load as expected.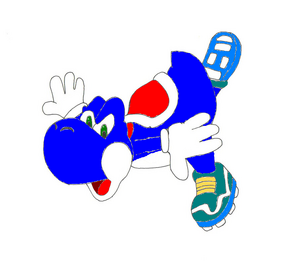 Blue Yoshi is a
Blue Yoshi
(obviously) and was born in the
Forest of Illusion
15 years ago. He is very strong, but doesn't look like it, which has lead to the end of many a minion

He gets along really well with his cousin, Red Yoshi, but doesn't quite understand his technical jargon. Which irritates Red Yoshi a lot.