Black Diamond Fiction is a creative fiction label under which Indi555 publishes his works. It is also the development team created by Indi555 and Fridayboy578. They are currently working on assembling a team for their latest project that they would actually like to produce, The Darkest Light .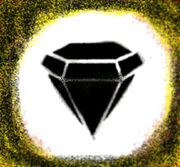 Games
Style
Games and Fics published under the Black Diamond name are often known for their dark atmosphere and heavy plots, as well as their embarrassing tendency to go unfinished. We are hoping to change the last one with the addition of The Darkest Light. If interested please contact us (details on the games page).
Ad blocker interference detected!
Wikia is a free-to-use site that makes money from advertising. We have a modified experience for viewers using ad blockers

Wikia is not accessible if you've made further modifications. Remove the custom ad blocker rule(s) and the page will load as expected.