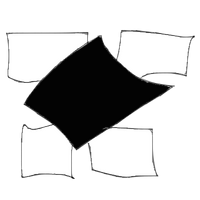 Black Diamond is an organization in Doodleland that works in cloning. Some research they use is also used by Dragon Castle, and was fully introduced in Little Big Doodleland 6. The director of the group is unknown.
Projects
PARASITE: a project that reintroduced the parasite Dreenz. Everyone working for that was fired.
BOA: a project that involved working with stem cells.
ANGELWING: a project that involved creating a clone of Maion.