Big the Cat did not originate from fanon, and more information can be found on their respective wiki(s). You may read more about it on the following wiki(s):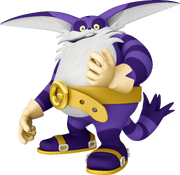 Big the Cat is a big cat (obvious by his name) who is a friend of Sonic the Hedgehog. He is fond of fishing and has a pet frog named Froggy.
Appearances
Big makes an appearance in Sonic Heroes 2 as the leader of Team Big.
Big will appear in the upcoming game, Sonic Final Battle Genesis. He, along with Cream the Rabbit, disbanded from Team Rose (which is now called Team Blossom) because of Amy's rude and bossy behavior, but with the arrival of Rotor Walrus, and Vanilla the Rabbit apparently gone bad, he and Cream join forces with their new ally to form Team Freedom.
Football
He plays for Team Sonic FC in the Fantendo Football League.
Big the Cat is an unlockable character for Sonic Riders DS.
Gallery
Navigation Templates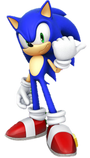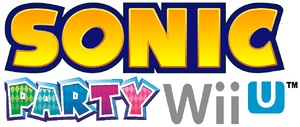 Starter Characters
File:SonicMASATOWG.png
File:TailsMASATOWG.png
File:KnucklesMASATOWG.png


File:VectorMASATOWG.png
Unlockable Characters









Locations
Green Hill | Hydrocity |Mushroom Valley | Ice Cap | Metropolis | Sandopolis | Planet Wisp | Launch Base | Death Egg
Modes
Story Mode | Party Mode | Construction Mode | Options
Bosses
Motobug | Chopper | Mushmeanie | Penguinator | Slicer | Sandworm | Egg Pawn | Metal Sonic | Dr. Eggman
Playable Characters
Default
Unlockable
Alternate Characters
Assist Characters
| Default | Unlockable | Pokémon |
| --- | --- | --- |
| | | |
Enemies
Other Characters
Big Urchin · Dragoneel
Trophies
Boo Mario · Cat Peach · Cloud Mario · Fire Mario · F.L.U.D.D. · Hammer Slam Bowser · Mario · Penguin Mario · Propeller Mario · Rock Mario
Ad blocker interference detected!
Wikia is a free-to-use site that makes money from advertising. We have a modified experience for viewers using ad blockers

Wikia is not accessible if you've made further modifications. Remove the custom ad blocker rule(s) and the page will load as expected.