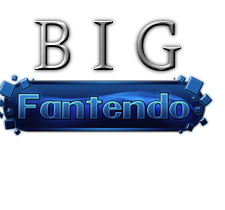 Big Fantendo is a 2015 2D Animated Film created by Inora focusing on fictionalized versions of Fantendo users who get enveloped in a conspiracy that might just end all of Fantendo. A Spiritual Successor of sorts to classics such as Teen Fantendo Movie and Exotoro and the Seven Dwarves, the film has gotten (TBA) reception.
Plot
Five characters introduce themselves as citizens of the magical WikiLand Fantendo, Doh, Frog, MGX, MMC, and Terraria(Welcome to Fantendo). After the song, they all mention visiting their friend Inukane, when a giant vaccuum spontaneously appears and sucks them all up. The camera then pans to the logo on the vacuum, covered in dust. A gust of wind blows the dust away, revealing the label "MEME MACHINE".
TBA
Cast
Main Characters
Tim Curry as Sroo
Micheal J. Fox as Fandork
Daniella Monet as Exo
Jerry Seinfeld as Pablo
Keanu Reeves as Sketch
Marina Diamandis as Marina
Rodger Bumpass as Lumoshi
Melanie Martinez as Eve
Tommy Wiseau as Locky
Side Characters
Doh
Frog
Terraria
Roger Craig Smith as MGX
MMC
Songs
Unlike it's inspirations, Big Fantendo is a musical, featuring various songs composed by Alan Menken and Elton John, ala the Disney musicals.
TBA
Reception
TBA
Trivia
TBA
Ad blocker interference detected!
Wikia is a free-to-use site that makes money from advertising. We have a modified experience for viewers using ad blockers

Wikia is not accessible if you've made further modifications. Remove the custom ad blocker rule(s) and the page will load as expected.