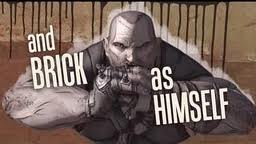 Berzerker - The Berserker, who loves to do nothing more than pound enemies with his fists. Other than that, is a master of blasting his foes with explosive heavy weapons. His ability is 'Berserk', in which he uses his fists to pound his enemies to death, and gains large increases to his survivability and speed to achieve that end. Brawler tree: increases melee damage capabilities; Tank tree: massively increases toughness and survivability; Blaster: improves explosive damage and abilities with weaponry, especially Rocket Launchers.
Ad blocker interference detected!
Wikia is a free-to-use site that makes money from advertising. We have a modified experience for viewers using ad blockers

Wikia is not accessible if you've made further modifications. Remove the custom ad blocker rule(s) and the page will load as expected.