Ben
is the main mascot of ULTIMATE GAMES Inc., and also the hero of "Hero Time."
(note: you may use Ben for any game, but he is not allowed to swear, or die.)
Ben
Current Age
12
Gender
Male
Current Status
Alive
Ability/ies
Speed, strength
Vulnerable To
Darkness
First Appearance
Hero Time
Latest Appearance
Hero Time:Darkness Dimension
Appearance
He is heavily based on Phanpy444 in real life. The curly hair, the thin stomach, and the personality.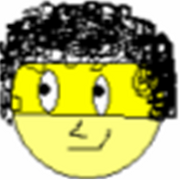 Ad blocker interference detected!
Wikia is a free-to-use site that makes money from advertising. We have a modified experience for viewers using ad blockers

Wikia is not accessible if you've made further modifications. Remove the custom ad blocker rule(s) and the page will load as expected.