Ad blocker interference detected!
Wikia is a free-to-use site that makes money from advertising. We have a modified experience for viewers using ad blockers

Wikia is not accessible if you've made further modifications. Remove the custom ad blocker rule(s) and the page will load as expected.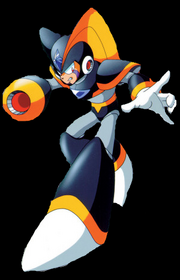 Bass is a male humanoid robot appearing from the mega man series in CSB. He is very defensive and has high HP, but his attack damage is HORRIBLE.
Special attacks
8shot (Fire bullets which can be aimed in 8 directions)
Dash (Self-explaining)
Double Jump (Self-explaining)
FINAL SMASH: Treble form (Mixed with treble he can fly, and his attack is decent for his character.)