This power-up can also be called Bandit Luigi, Bandit Toad and Bandit Green Toad.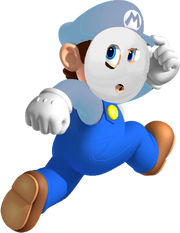 Bandit Mario
is a power-up used by Mario in
Mario 3D World
. It is activated by collecting a
Bandit Mask
, which can be found easily in Yellow Toad Houses.
Use
As Bandit Mario, Mario moves much quicker, but he can also tip-toe easier. He also has the ability to "vanish", keeping him from being damaged from enemies- however, he can only vanish 3 times and each vanish only lasts 30 seconds, so use them wisely.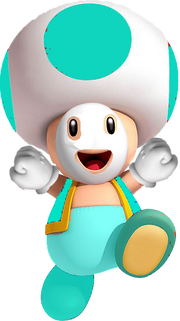 Appearance
Whoever collects a Bandit Mask's outfit turns to a shade of blue (Mario-cyan, Luigi-indigo, Toad-dark blue, Green Toad-turquoise), and then they get a mask, which has eye holes and a mouth hole.
Ad blocker interference detected!
Wikia is a free-to-use site that makes money from advertising. We have a modified experience for viewers using ad blockers

Wikia is not accessible if you've made further modifications. Remove the custom ad blocker rule(s) and the page will load as expected.