Balloon Bounce is a Japanese game for the Gamecube.This game is only sold in Japan because these features are Japanese and it doesnt relate to english Like the castform Doll thingy that  tells when good weather is coming And English people don't know what that is
バルーンバウンス
Developer(s)
Publisher(s)
Platform(s)
Gamecube
Release Date(s)
December 12, 2013
Mode(s)
Singleplayer,Multiplayer,Battle Mode
Age Rating(s)
10 px - All ages
Genre(s)
RPG
Media Included
1x Gamecube Optical Disc

Gamecube controller
Music
Story
Barina is kidnapped by Scary clown and Baruno is trying to save her  so you need to bounce up the stairs but the controls are very tricky (The controls are very very slippery) There are obstacles in each course and get harder and harder each level.Later on in the story on level 8 you can unlock a new Balloon named Shanene. And Shanene is a BOY for unown reasons, Japan whanted Shanene to be a boy!? Well i dont now why but thats just crazy so anyways i will add shanene in the characters section.
Characters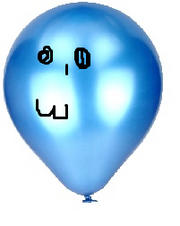 Bounce: 5/7
Attack:5/7
Slipperry:7/7
Bounce:3/7
Attack:4/7
Slippery:1/7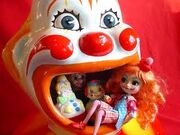 Attack 7/7
Ad blocker interference detected!
Wikia is a free-to-use site that makes money from advertising. We have a modified experience for viewers using ad blockers

Wikia is not accessible if you've made further modifications. Remove the custom ad blocker rule(s) and the page will load as expected.