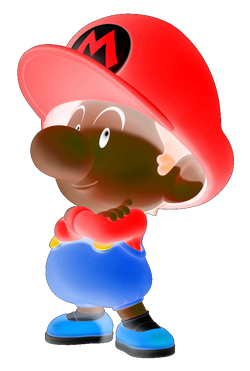 Baby Oiram is a clone of Baby Mario created by Kamek, and the infant form of Oiram. His cloned brother is Baby Igiul.
Appearances
He was created in Diaper Duty RPG 2: The Search for the Golden Pacifier by Kamek.
He and Baby Igiul will reappear in New Super Mario Bros.: Diaper Duty as main enemies.
Gallery
Trivia
Baby Oiram has different colored clothes and skin than his adult self. This is most likely because adult Oiram was created by Bowser rather than Kamek.