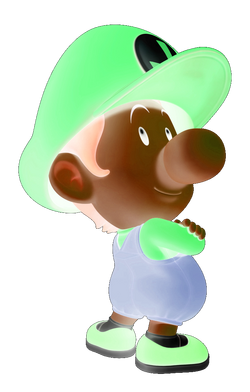 Baby Igiul is a clone of Baby Luigi created by Kamek. His cloned brother is Baby Oiram.
Appearances
He was created in Diaper Duty RPG 2: The Search for the Golden Pacifier by Kamek.
He and Baby Oiram and will reappear in New Super Mario Bros.: Diaper Duty as main enemies.
Gallery