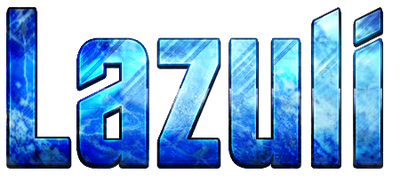 Lazuli is a sandbox game set across various media worlds. Much like Skylanders and Disney Infinity, the game uses figures to play as various characters. One key difference is that the toys are detachable from the base and can be used as actual figures. Additionally, four characters can be used at once as opposed to just two. Also, unlike the now defunct Disney Infinity, any character can be used in any world. What did you think we were, chumps?
The starter pack for the game features Mario, Luke Skywalker, and Mickey. Each character represents a different medium as well as a different universe. The game is part of the expansive Lapisverse, although chronologically this game takes place at the very end of everything.
Characters
The characters are each mounted onto a stand that resembles their series, each figure can be detached from the stand as well. Every character can be ordered from the Lazuli website, due to the creator insisting on it. However, limited characters cannot be ordered from the site and must be bought in a store for a one year period.
Each character's figure was made by Opal Toys, a subdivision of Toroko. Each character is true to their source material and is not stylized.
Most characters hold a key to their franchise's world. Once that world has been unlocked, it stays unlocked. However, each world has elements of it that only work with certain characters that belong to that world. Characters who do not have their own world usually come with a unique item such as Shy Guy Yellow's house and Maxwell's notebook to use.
Starter Pack Characters
There are three total starter pack characters, each representing one specific medium: video games, movies, and cartoons.
Series 1



Mario

One of the starter pack characters.

---

Mario made his first appearance as the protagonist of the arcade game Donkey Kong, released in 1981. Since Super Mario Bros., his trademark abilities have been his jumping and stomping powers, with which he defeats most of his enemies; and his ability to gain powers with a plethora of items, such as the Super Mushroom, Fire Flower and the Super Star. These abilities are utilized by him in Lazuli as well.




Luke Skywalker

One of the starter pack characters.

---

Luke made his first appearance in Star Wars (Star Wars IV: A New Hope as it was later known) in 1977. He is the twin brother of Rebellion leader Princess Leia Organa of Alderaan, a friend of smuggler Han Solo, an apprentice to Jedi Masters Obi-Wan "Ben" Kenobi and Yoda, and the son of fallen Jedi Anakin Skywalker (Darth Vader) and Queen of Naboo/Republic Senator Padmé Amidala. He uses a light saber as well as the force to attack in Lazuli.

Mickey (Classic)

One of the starter pack characters.

---

Mickey was created by Walt Disney and Ub Iwerks at the Walt Disney Studios in 1928. Mickey officially debuted in the short film Steamboat Willie in 1928, one of the first sound cartoons. He went on to appear in over 130 films. hough originally characterized as a mischievous antihero, Mickey was rebranded over time as an everyman, usually seen as a flawed, but adventurous hero. In 2009, Disney began to rebrand the character again by putting less emphasis on his pleasant, cheerful side and reintroducing the more mischievous and adventurous sides of his personality, beginning with the video game Epic Mickey, which Lazuli bases this version off. He uses cartoon physics and a paintbrush, which can be used to fill in or thin away objects.
Series 1 Characters
There are 25 (9/25) characters not counting the starter pack characters in Series 1, coming from the Super Mario, Star Wars, Mickey Mouse, and Adventure Time franchises.
Series 1



Luigi

Must buy at a store.

---

Luigi is Mario's younger, taller twin brother and is a major protagonist of the Mario franchise. Throughout his life, he has lived in Mario's shadow, developing both cowardly and heroic tendencies. Despite this, Luigi has helped and fought alongside his brother on many occasions. Mario Bros. marks his first appearance in the Mario series and his debut in general. Originally a palette swap of Mario, Luigi was created to facilitate a second player option. Since the two-player mode was dropped from most main Super Mario games beginning with Super Mario Land, Luigi has gained his own identity and personality. He utilizes thunder balls instead of fire, can jump higher, and tends to slide instead of slowing down.

Princess Peach

Must buy at a store.

---

TBA

Rosalina

Must buy at a store.

---

TBA




Han Solo

Must buy at a store.

---

TBA

Chewbacca

Must buy at a store.

---

TBA

Donald Duck (Classic)

Must buy at a store.

---

TBA

Finn the Human

Must buy at a store.

---

TBA

Jake the Dog

Must buy at a store.

---

TBA

Marceline the Vampire Queen

Must buy at a store.

---

TBA

Minerva Campbell

Must buy at a store.

---

TBA
Universes
Universes are unlocked by purchasing characters from those worlds. They are available at The Center of The Multiverse. Morgan Freeman will narrate on how to play and how things work.
Not every character has their own world. Characters like Shy Guy Yellow and Maxwell don't have their own universes. However, items pertaining to them still exist under Multiverse Items.
Series 1

Center of the Multiverse

The hub for all the universes. Morgan Freeman reprises his role as god and acts as a guide, telling you how and what to do. While there is a bit of room to experiment with this Universe serves only as a gateway to the others.

Mushroom Kingdom

One of the starting universes, unlocked by Mario. This features plenty of platforming and several star missions. This universe features several power-ups for the Super Mario characters.

A Galaxy Far, Far Away

One of the starting universes, unlocked by Luke Skywalker. This features lots of star-ships and storm troopers. It also features droids which can be bought as well as mystical force called the "Force" that can be used by Jedi characters.

Toontown

One of the starting universes, unlocked by Mickey Mouse. This universe features a larger than life recreation of classic Disney theatrical shorts. Features several "gags" that only cartoon physics will activate.

The Founder Islands

Where the humans of Ooo ended up in. There are four main islands, one mysterious island filled with wildlife and strange gadgets, one mostly populated by humans in cryopods enjoying VR, one in ruins with broken people movers, and one populated by humans and Minervabots.
Ad blocker interference detected!
Wikia is a free-to-use site that makes money from advertising. We have a modified experience for viewers using ad blockers

Wikia is not accessible if you've made further modifications. Remove the custom ad blocker rule(s) and the page will load as expected.