Nintendo xd's Fan Game


This game made by Nintendo xd (t∣b∣c).
Please don't delete this page without permission.
Cannot use my artworks.
Please do not edit without permission for fixing errors and adding categories. Enjoy Arman,

<insert name here>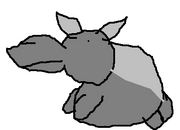 Arman is a Grass-type Starter Pokemon, It evolves from Arma starting at level 17 and evolves into Armanking starting at level 38.
Ad blocker interference detected!
Wikia is a free-to-use site that makes money from advertising. We have a modified experience for viewers using ad blockers

Wikia is not accessible if you've made further modifications. Remove the custom ad blocker rule(s) and the page will load as expected.