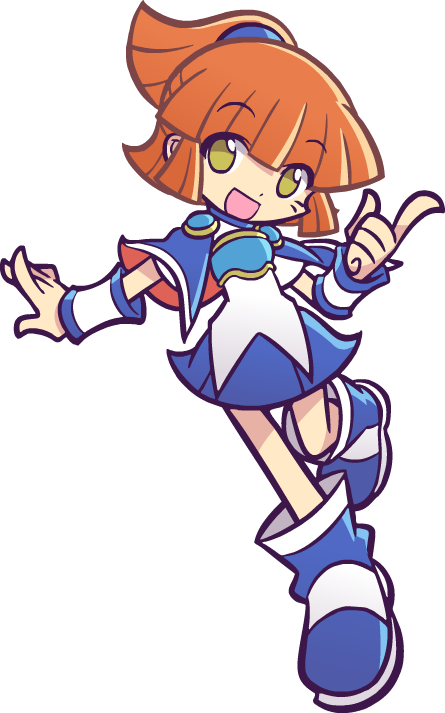 Arle Nadja (Japanese: アルル・ナジャ, Aruru Naja) is one of the main characters of the game series Puyo Puyo. Her birthday is July 22nd. She is a young girl with magical powers. In the Madou Monogatari series, she has a not-so-consistent age, but in the Puyo Puyo series, she is around 16. Being the protagonist in Madou Monogatari, she is also the protagonist of the early Puyo Puyo games.
She attacks with elemental magic such as Fire, Ice Storm, and Thunder, but also knows some other magic such as Diacute and her signature Bayoen.
Trivia
Despite her design changing through out the Puyo Puyo series, Arle states that she wears the same clothes 365 days a year.
Her favorite color is blue.
Ad blocker interference detected!
Wikia is a free-to-use site that makes money from advertising. We have a modified experience for viewers using ad blockers

Wikia is not accessible if you've made further modifications. Remove the custom ad blocker rule(s) and the page will load as expected.