"BEHOLD, THE GOD OF WAR!"


— Ares in Justice: Apocalypse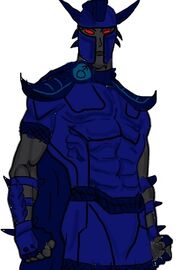 Ares is a fictional DC villain who originally appeared as the arch-nemesis of Wonder Woman.
Appearances
Justice: Apocalypse
The God of war fed gloriously on the conflict Darkseid caused during his annexation of the Earth. Ares, however, was a wild card in the battle, fearing that if he interfered, he would interrupt the flow of battle and the warriors would rebel against him knowing that he gained strength from the bloodshed.
Ares appears as an unlockable playable character in this crossover game between Lego Batman (hence the title) and Lego Marvel.
Trivia
Gallery