"Are you prepared, Darkseid, to taste the might of Atlantis?!"


— Aquaman in Justice: Apocalypse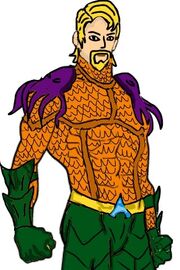 Aquaman is a fictional DC superhero.
Appearances
The Earth's oceans were completely subjugated by Darkseid during his conquest, leaving Aquaman completely useless, until he decided to create a new army entirely consisting of land-dwellers and few surviving Atlantian warriors. He later becomes aware of the portal.
Trivia
Gallery
Ad blocker interference detected!
Wikia is a free-to-use site that makes money from advertising. We have a modified experience for viewers using ad blockers

Wikia is not accessible if you've made further modifications. Remove the custom ad blocker rule(s) and the page will load as expected.