Animal Forest
Developer(s)
Orange Productions
Publisher(s)
Nintendo
Platform(s)
Nintendo Chrome
Genre(s)
RPG,
Adventure
Release Date(s)
Q2 2015
Mode(s)
Single Player
Age Rating(s)
E10+
Media Included
Nintendo Chrome optical disc
Not to be confused with the real game of the same name.
Animal Forest (Japanese: 不思議な旅:動物の森 Fushigina tabi: Dōbutsu no mori / Magical Journey: Animal Forest) is a Nintendo Chrome RPG, and a spin-off of the popular Animal Crossing series. The game takes place in a fantastical medieval world known as Dobutsumori. It has a unique partner system, as it allows you to choose your two best friends in the beginning of the game, and has a large amount of optional people who can also join your party depending on who these two characters are.
The game has been revealed to be released alongside Pokémon Darknes, another Nintendo-based RPG for the Nintendo Chrome.
Story
Gameplay
Animal Forest is a turn-based action dungeon-crawler RPG with life simulation elements. There are two types of character classes- Seishin and Sensō. Seishin characters are able to harness magical energy to use in battle- harnessing the elements of Fire, Water, Ice, Earth and Supernatural - while Sensō characters use physical weapons in battle.
Characters
See also: List of potential partners, List of major characters and List of relationships.
The Animal Crossing series features a plethora of characters, and many of them make appearances in Animal Forest. Several of these characters are able to join the player's party, should the correct choices be made. Even more make appearances as major characters throughout the game's story. Additionally, several characters can form relationships with the player, should their relationship level be maxed out.
Setting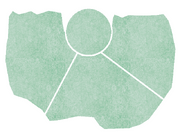 Animal Forest takes place within a kingdom that can be named by the player, though is named at default to "Dobutsumori". Dobutsumori itself consists of three regions separated by large rivers that connect at a moat surrounding the city of Cranniston, where the royal castle rests.