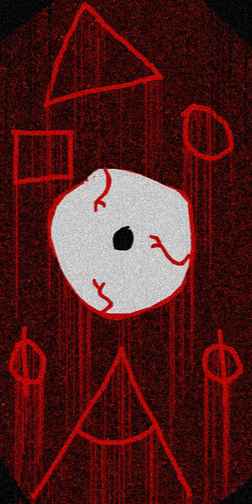 The Alternist Historn is a strange book that details the chronicles of the Fantendoverse. It is filled with background information on the Fantendoverse and is detailed with strange symbols within.
It's pages are black with white writing. On the cover, it features a large eye in the center. It seems to move when there is no one nearby. Side note: This book is meant for background information on the Fantendoverse. Anyone can add a chapter into the book.
Warning etched inside
Warning! The contents of this book detail of a unchangeable future! Prolonged use of the book will put you in danger as well giving side effects such insanity, spontaneous combustion of the brain, blood vessels popping for no apparent reason, and dizziness.
You have been warned.
Table of Contents
The Three Deaths
Atlantis
Artemis Glade
The Realms
The Unknown Realms
The Fairy Queen
Timewharx
Lapisverse
Pyramidis
Lucy