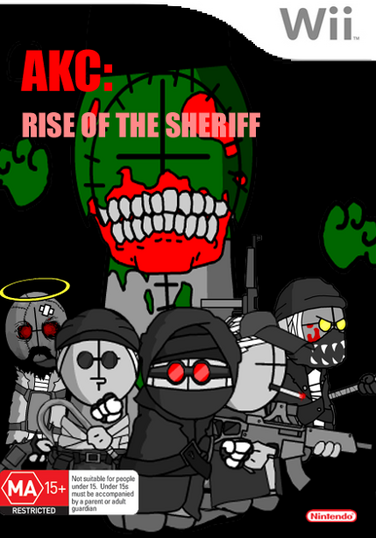 Tell me your opinion on AKC: Rise of the Sheriff So far, when you review, also tell me what needs improving.
Reviews
Sr. Wario
An original fresh, and well written article. Could be a bit longer and more detailed though.
Oh yeah, a Madness Combat game on the Fantendo, yeah, the story isn't bad, thanks god, is generic, the gameplay section... It's only description of the game modes, why not description how you play the game? Anyway, the characters looks cool (my favorite is Jesus), I find strange, why not pictures on the Battle Mode only characters?, okay, the article is good. Needs more improvement on Story, Gameplay, Character's Description and if possible a weapon list.
Ad blocker interference detected!
Wikia is a free-to-use site that makes money from advertising. We have a modified experience for viewers using ad blockers

Wikia is not accessible if you've made further modifications. Remove the custom ad blocker rule(s) and the page will load as expected.